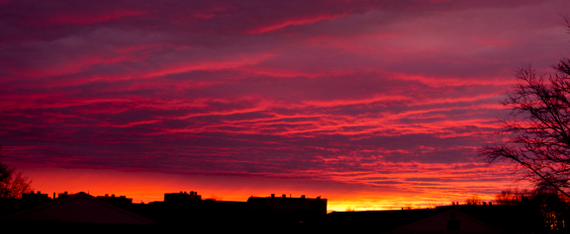 About the Program
Meteorology is the study of weather, climate, and the characteristics, structure, and processes of the atmosphere. Students learn how to forecast the weather and how to understand climate change. The emphasis of the Bachelor of Science degree program in Meteorology is on developing a broad understanding of the fundamental physical and dynamic processes governing the motions and behavior of the atmosphere, and its interactions with the underlying land and ocean surfaces. Basic courses in chemistry, physics, and mathematics are the prerequisite foundation on which the meteorology program is built. Students who wish to pursue an undergraduate meteorology degree should have a strong high school or equivalent background in mathematics and the sciences prior to enrollment. This is the only program in New Jersey that meets all the U.S. federal government civil service requirements for classification as a meteorologist and the American Meteorological Society's recommendations for undergraduate meteorology programs.
Alumni Spotlight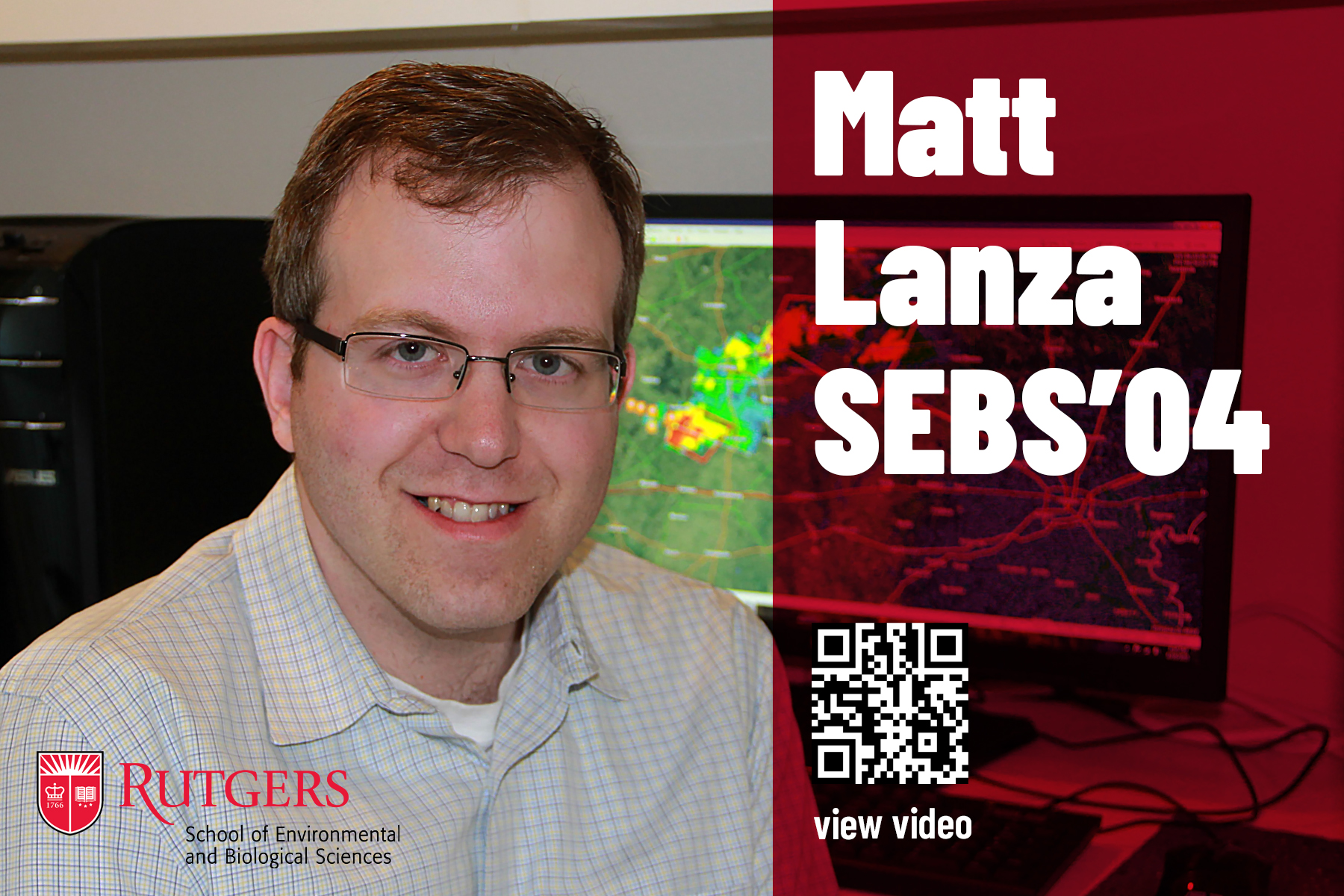 Matt Lanza is the lead meteorologist at Cheniere Energy, Inc. in Houston, TX, where he focuses on how weather impacts operations at Cheniere's liquefied natural gas export terminals on the Gulf Coast, as well as how weather impacts U.S. and global natural gas demand. Additionally, Matt serves as managing editor and forecaster for Space City Weather, a Houston-based weather blog that gained prominence during Hurricane Harvey and serves tens of thousands of Gulf Coast residents through hurricanes, floods, freezes, and other extreme Texas weather. Matt has over 15 years of experience forecasting weather, and prior to joining Cheniere, he was a meteorologist for Deutsche Bank's energy trading group, as well as at Southern California Edison in Los Angeles. Matt began his career as a broadcast meteorologist, working in the Syracuse and Utica, NY television markets. He graduated from Rutgers University with a Bachelor's of Science in Meteorology. Matt's writing has also appeared at FiveThirtyEight, and he has been interviewed and quoted in dozens of publications including the New York Times, Washington Post, and Wall Street Journal. Matt tries to balance all this as a husband and father of two energetic young boys.
Student Success
Past graduates of the program have found employment in the National Weather Service, private forecasting organizations, academic/research institutions, consulting firms, the media, and Fortune 500 companies. Others apply their meteorological background in related fields such as high-school education and scientific programming. Graduates seeking advanced degrees have gone on to study at a variety of institutions, including many of the leading research universities. A survey of students graduated over the last decade indicates that nearly all students who wanted to do so found positions working in atmospheric science-related fields or have attended graduate school for an advanced degree. In addition, USA Today recently reported on a study finding that Meteorology is the major whose graduates have the least unemployment.
Although our students go into many fields, our WeatherWatcher broadcast meteorology program (and associated Living-Learning Community) has produced a number of graduates with successful television careers. One of our 2003 graduates, Dylan Dreyer, is now doing the weekend weather on the Today Show and frequently appears on the NBC Nightly News. Here is a small sample of other graduates from our program you'll find on TV:
Videos
The following videos highlight various aspects of our program:
RU-tv WeatherWatcher Living-Learning Community
Summer Field Course on Severe Weather
StormTracker 4
Science of Weather Forecasting
Program Learning Goals
A successful Meteorology graduate will be able to:
Conduct a weather discussion and apply diagnostic, prognostic, and technological tools to evaluate atmospheric processes across a multitude of scales.
Demonstrate integrated understanding of the linked Earth–atmosphere–ocean–cryosphere–biosphere system, including the roles of atmospheric chemistry and human impacts on the system.
Apply critical and analytical thinking to solve relevant scientific problems in both individual and collaborative settings.
Effectively communicate scientific information orally and in writing, including by electronic means, at an appropriate level for their audience.
Demonstrate mastery of the mathematical and physical foundations of meteorology and climatology as well as key atmospheric processes that occur at a variety of spatial and temporal scales.
Understand and utilize the principles of proper ethical behavior within the atmospheric sciences and be aware of the scientific limits of prediction.
See the correspondence between courses and learning goals.