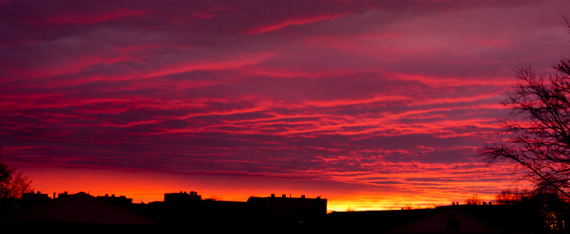 About the Program
Meteorology is the study of weather, climate, and the characteristics, structure, and processes of the atmosphere. Students learn how to forecast the weather and how to understand climate change. The emphasis of the Bachelor of Science degree program is on developing a broad understanding of the fundamental physical and dynamic processes governing the motions and behavior of the atmosphere, and its interactions with the underlying land and ocean surfaces. Basic courses in chemistry, physics, and mathematics are the prerequisite foundation on which the meteorology program is built. Students who wish to pursue an undergraduate meteorology degree should have a strong high school or equivalent background in mathematics and the sciences prior to enrollment. This is the only program in New Jersey that meets all the U.S. federal government civil service requirements for classification as a meteorologist and the American Meteorological Society's recommendations for undergraduate meteorology programs.
Past graduates of the program have found employment in weather forecasting organizations (government and private), academic/research institutions, private consulting firms, the media, and industry. Graduates seeking advanced degrees have gone on to study at a variety of institutions, including many of the leading research universities. A survey of students graduated over the last decade indicates that nearly all students who wanted to do so found positions working in atmospheric science-related fields or have attended graduate school for an advanced degree.
One of our 2003 graduates, Dylan Dreyer, is now doing the weekend weather on the Today Show and frequently appears on the NBC Nightly News. Among our many graduates with television careers, you will also find:
Program Learning Goals
A successful Meteorology graduate will be able to:
Conduct a weather discussion and produce a seven-day national and local weather forecast, describing the weather that will occur and the mesoscale and synoptic weather systems that will be responsible.
Explain anthropogenic impacts on atmospheric chemistry and climate and their potential environmental and societal consequences.
Judge and evaluate new meteorological information.
Communicate clearly orally and in writing, including by electronic means.
Apply the mathematical and physical foundations of meteorology and climatology to solve problems using analytical and computational methods.
Explore and assess the social and environmental consequences of any job they consider and try to improve these aspects of any organizations for which they work.